As a specialized manufacturer of brakes, and as a brake expert, BIT offers a complete range of brake systems parts.
We are committed to maximizing the "safety and security" of our customers with our brakes.
We are specialized in disc brakes, and we are continuing to develop electric brake systems. At present, we have our product line as below: Brake Caliper, Repair Kit, Control Element, Electric Parking Brake, Caliper Piston, Brake Accessories, Disc Brake Kit, Drum Brake Kit and so on.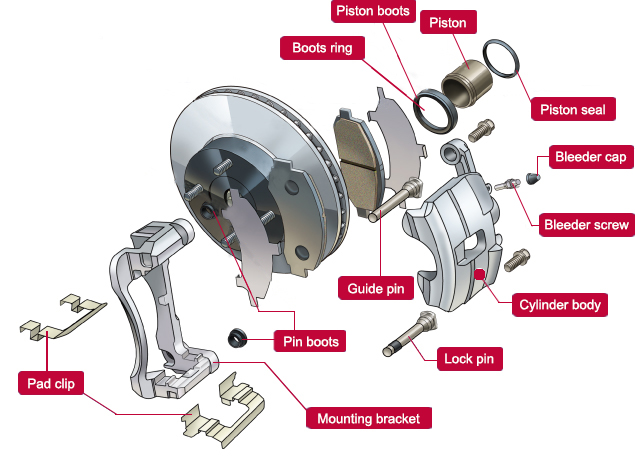 Disc Brakes for Automobiles
BIT's main business is the development and manufacturing of automotive brake-related products. As an independent brake specialized manufacturer, we develop and manufacture functional components such as brake calipers and accessories.
We have complete parts for disc brakes, such as brake caliper, bracket, piston, seal, bleeder screw, bleeder cap, guide pin, pin boots, pad clip and so on. Anything in the disc brakes, welcome to contact us to get the catalog.
By the way, we also have wide range catalogs for European, American, Japanese and Korean cars. Such as Audi, VW, BMW, Dodge, Chevy, Toyota, honda, KIA, Hyundai and so on. Find something what you want in our company.
Drawing

Product Mold/Die

Prepare Raw Material

Manufaturing goods

Equipping

Testing

Packing

Shipment
Major Manufacturing Equipment
CNC lathe: 18
Drilling machine: 12
Milling machine: 13
Machining Center: 15
Shot blasting machine: 1
Ultrasonic Cleaner : 3
High pressure test bench: 32
Fatigue test bench: 1
Parking force test bench: 2
Other Equipment: 20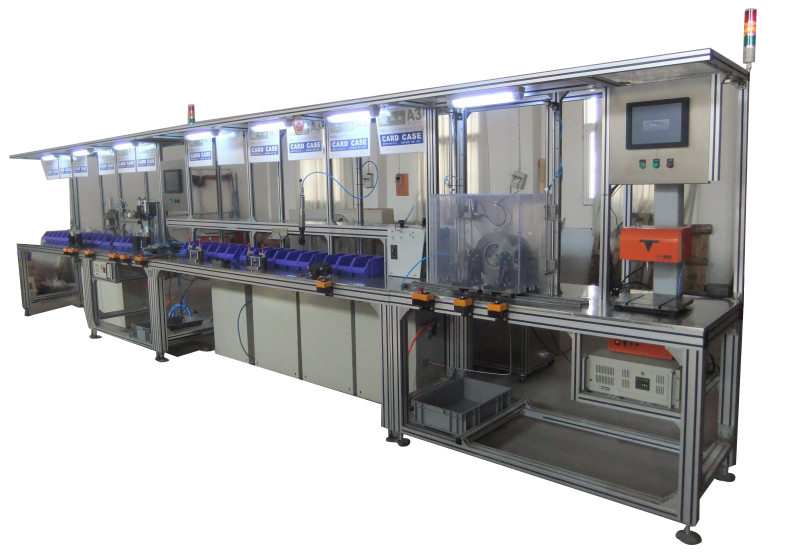 Incoming inspection
In-process inspection
On-line inspection
Low Pressure Seal
High Pressure Seal
Piston Return
Fatigue Test
Quality and value is a common goal we share as a company. We are committed to face any challenges and see this as an opportunity to offer more novel solutions.
This led to many firsts in automotive innovations, as well as many design patents based on the futuristic approach. As a manufacturer of brake calipers, you can rely on us to bring a revolutionary brake caliper product line. With the following advantages, you can be confident that you are getting the best and finest service in the market. In order to assure you our quality, we approved the IATF 16949 Certificate in 2016.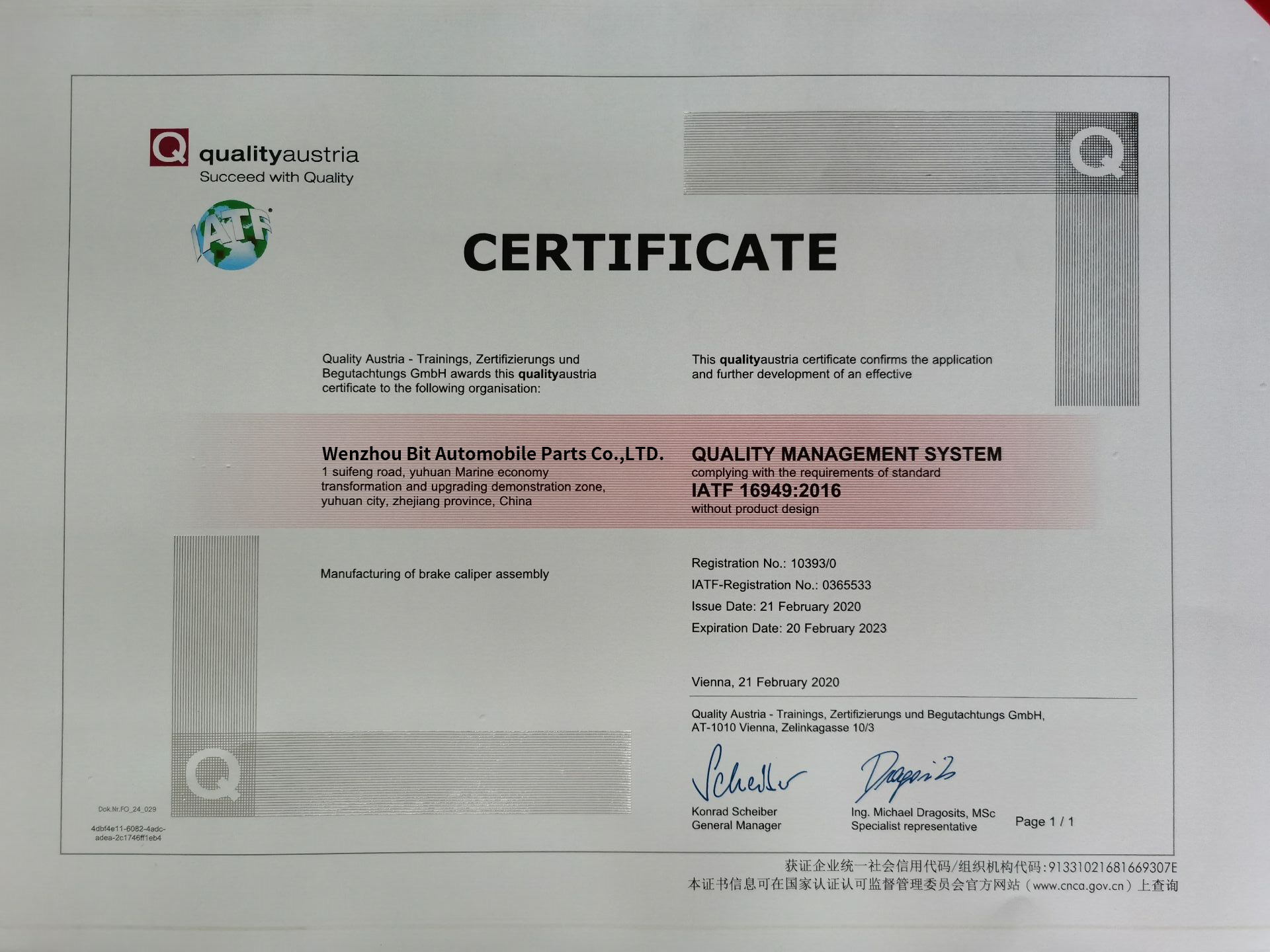 Our brakes have a wide range of applications. European cars, American cars, Korean cars and Japanese cars are all involved. Some popular Brake caliper brand model such as Audi, VW, BMW, Mercedes Benz and so on. Some popular brake repair kit such as Toyota, Renault, Honda, Fiat, Ford  and so on. We manufature the parts according OEM number and some interchange numbers, we can help customers to find what they find.