BIT Brake Master Cylinder 8E0611021 8D2611021A 8E0.611.021 3BD698021
Product Detail
Company Profile
Product Tags
No.2 Building of Jiujie zone, Kunyang Town,Pingyang County, Wenzhou City, Zhejiang
+86 18857856585
+86 15088970715
Monday-Sunday: 9am to 12pm
What Is The Master Cylinder?
The brake master cylinder is a component in your car's braking system that drives the pressure generated by the brake pedal to the braking mechanism at your vehicles' wheels. It's essentially the heart of your car's brake system.
When you press down on the brake pedal, that force pushes a piston through the brake cylinder, converting the force into hydraulic pressure.
This pressure pumps hydraulic fluid through the brake lines, transmitting pressure to a secondary cylinder at each wheel's braking mechanism.
The secondary cylinders drive the caliper piston to engage the brake calipers in disc brakes (the wheel cylinder in drum brakes). This action then goes on to stop the wheel.
The clutch system in manual cars also employs master cylinders, but they're not the same kind as brake master cylinders.
Compatible Applications
AUDI A6 Saloon (4A, C4) (1994/06 - 1997/10)
AUDI A6 (4B2, C5) (1997/01 - 2005/01)
AUDI A6 Avant (4B5, C5) (1997/11 - 2005/01)
AUDI A4 (8E2, B6) (2000/11 - 2004/12)
AUDI A4 Avant (8E5, B6) (2001/04 - 2004/12)
AUDI A4 Convertible (8H7, B6, 8HE, B7) (2002/04 - 2009/03)
AUDI A4 (8EC, B7) (2004/11 - 2008/06)
AUDI A4 Avant (8ED, B7) (2004/11 - 2008/06)
VW PASSAT Saloon (3B3) (2000/11 - 2005/05)
VW PASSAT Variant (3B6) (2000/10 - 2005/08)
SKODA SUPERB (3U4) (2001/12 - 2008/03)
SEAT EXEO (3R2) (2008/12 - /)
SEAT EXEO ST (3R5) (2009/05 - /)
We are a professional manufacturer of braking system. We have our own R & D and production team. Each product will be tested after production and tested again before delivery.
How do we conduct quality inspection?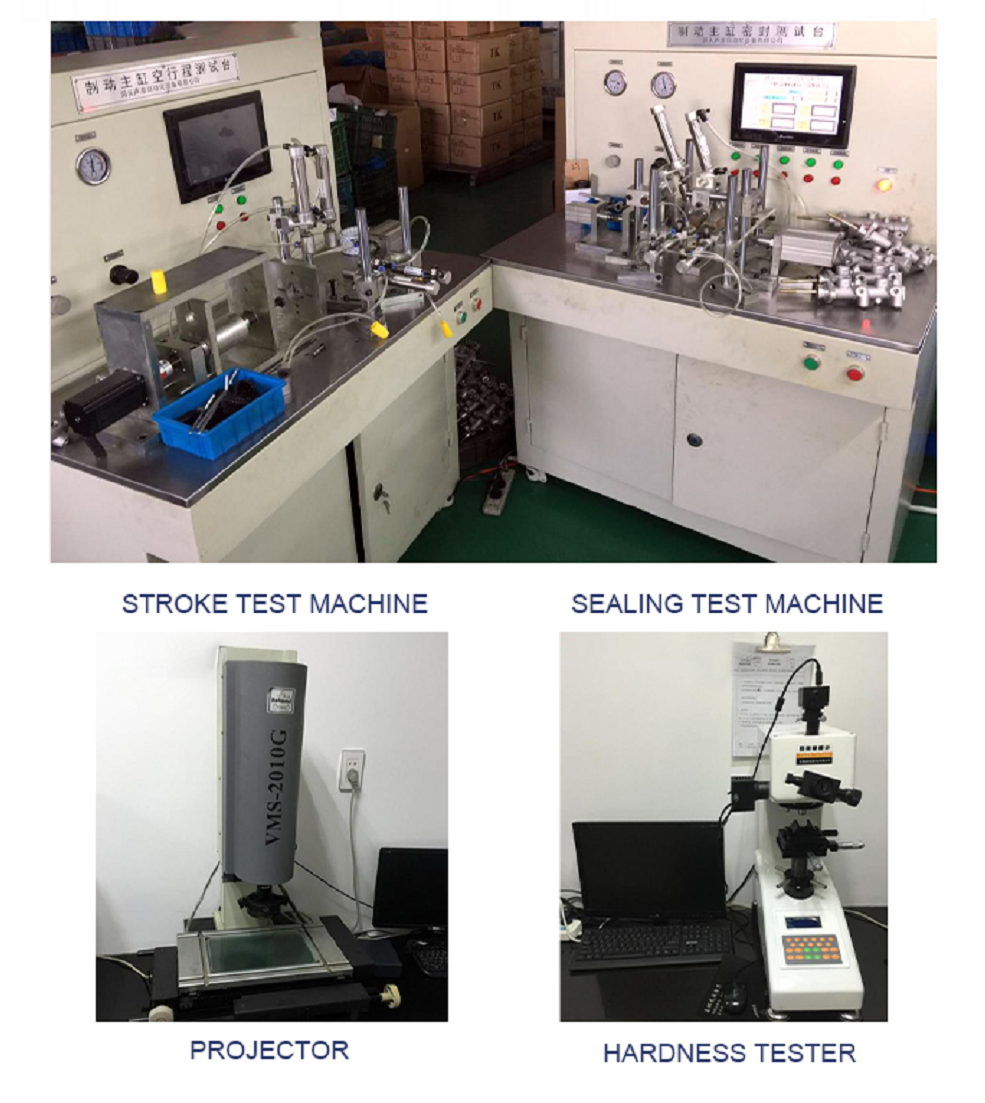 ---
---
Write your message here and send it to us